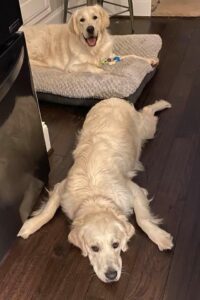 The Special Needs Alliance describes special needs law as follows:
Special Needs Trusts and Wills. Special needs law attorneys are experienced drafters of special needs trusts (SNTs) and wills for individuals with special needs. Their understanding of this discipline will help to provide long-term financial security and a responsible disbursement of assets through the drafting of wills.
Medicaid, SSI and Entitlement Program Eligibility. Personal injury awards and structured settlements may compromise an individual's ability to access public benefits such as Medicaid and Supplemental Security Income (SSI). Plaintiff attorneys can partner with a Special needs law attorney to discuss ways to protect those benefits for their clients.
Estate, Trust and Tax Planning for Individuals with Disabilities and their Families. Many Special needs law attorneys are also tax professionals who can bring their understanding of law and accounting to clients in need. You can work with a Special needs law attorney to best determine how to maximize deductions without compromising estates and trusts.
Financial Planning and Legal Assistance for Individuals with Disabilities. Special needs law attorneys offer a full suite of financial and legal assistance for individuals with special needs, including: drafting demand packages, settlement negotiations, Probate Court appearances and motion filings.
Guardianships and Conservatorships. Guardianships, conservatorships, and the many available alternatives are a significant part of our members' practices. Special needs law attorneys are adept at establishing, defending, and administering a guardianship or conservatorship whenever necessary to meet the needs of a family member who is elderly or has a disability.
Assistance with Personal Injury/Medical Malpractice Settlements. With a dedication to disability and public benefits law, as well as strong relationships with financial institutions, Special needs law attorneys are well equipped to assist personal injury attorneys in matters involving individuals with special needs.
Trust and Estate Distributions and Fiduciary Accountings. Special needs law attorneys understand the complexities involved in distributing trust and estate monies. Their knowledge of tax regulations ensures that funds and fund transfers are handled properly.
Estate and Trust Administration. Since Special needs law attorneys are familiar with the unique daily issues faced by individuals with disabilities, they are well equipped to act as third party administrators for an estate or trust. Their insights can offer peace of mind to families and caregivers.
Health Care Decisions and Advance Directives. Special needs law attorneys frequently confront the issue of personal control of health care decision-making as it pertains to clients who are elderly or have a disability. They are familiar with the issues and problems facing these clients as they plan for their long-term health care.
EZ Elder Law's goal is to connect you to experts, so obviously we want you to know about the Special Needs Alliance. The Special Needs Alliance is a nation-wide network of attorneys. It is invitation-only, peer reviewed group, who's members specialize in assisting individuals with special needs.
At EZ Elder Law, our goal is to answer your questions about all of these issues. We're just getting started, so give us time. In the meantime, if you have questions, send them to websupport@ezelderlaw.com.
Resources:
Special Needs Posts
On September 1, 2021, the Administration for Community LIving posted a guest blog titled "BE WITH: Combating Social Isolation, Loneliness, and Suicide Risk. The blog post describes "how one project is helping build capacity within the aging network to help address social isolation and loneliness and prevent suicide amongst older adults." Contributors include Laura Shannonhouse, […]