(Last updated 8/10/2023)
Terms of Use
EzElderLaw is an online service providing legal forms and information. We are not a law firm and we do not provide legal advice. The information on this site is not, nor is it intended to be, legal advice. There is a vast difference between legal advice and legal information. Legal information, which appears on EzElderLaw, is general and may or may not apply to your circumstances. Legal advice, on the other hand, is specific advice from a lawyer regarding how the law applies to the facts in your specific situation. Do not rely on general legal information on this website or any other website. You should always consult an attorney for advice regarding your individual situation. Abraham Lincoln is one of the individuals credited for the saying "A Man Who Is His Own Lawyer Has a Fool for a Client." USE THIS WEBSITE AT YOUR OWN RISK!!
You may only use EZElderLaw.com consistent with the terms and conditions outlined here. Your use of EZElderlaw.com constitutes your agreement to these terms of use and with our Privacy Policy.
General Terms & Information About EZElderlaw.com
EZElderlaw.com is a Limited Liability Company formed under the laws of the State of Georgia, United States (U.S.A.). It is an information website. It is not a law firm. EZElderlaw.com does not provide legal advice or representation. The information on this website is provided on an "as-is" basis. There is no express or implied warranty or any guarantee that the information provided on this website is accurate or representative of the law in your jurisdiction. There is no implied or express guarantee that this website will be updated on any particular schedule so, even if information was correct yesterday, the law might be different today. Moreover, information or services on this web site may be discontinued at any time without prior notice. EZElderlaw.com, its members, employees, officers, and contractors expressly disclaim all liability for any loss including direct, indirect, incidental, special or consequential damages caused by use of the website and/or reliance on the information contained on the website. EZElderlaw.com assumes no liability for the content or presentations of hyper-linked sites not associated with EZElderlaw.com.
EZ Elder Law filed a trademark application covering the name and logo used here. The application serial numbers are 90551326 and 90544792. An allegation of first use has also been filed. Serial number 90544792 will be published in the Trademark Official Gazette on November 2, 2021. EZ Elder Law reserves all rights under U.S. trademarks and copyright law.
EZElderlaw.com is currently headquartered at 400 N. Selvidge Street, Dalton, Georgia 30720. Its mailing address is P.O. Box 2023, Dalton, Georgia 30722. You may reach EZElderlaw.com at websupport@ezelderlaw.com.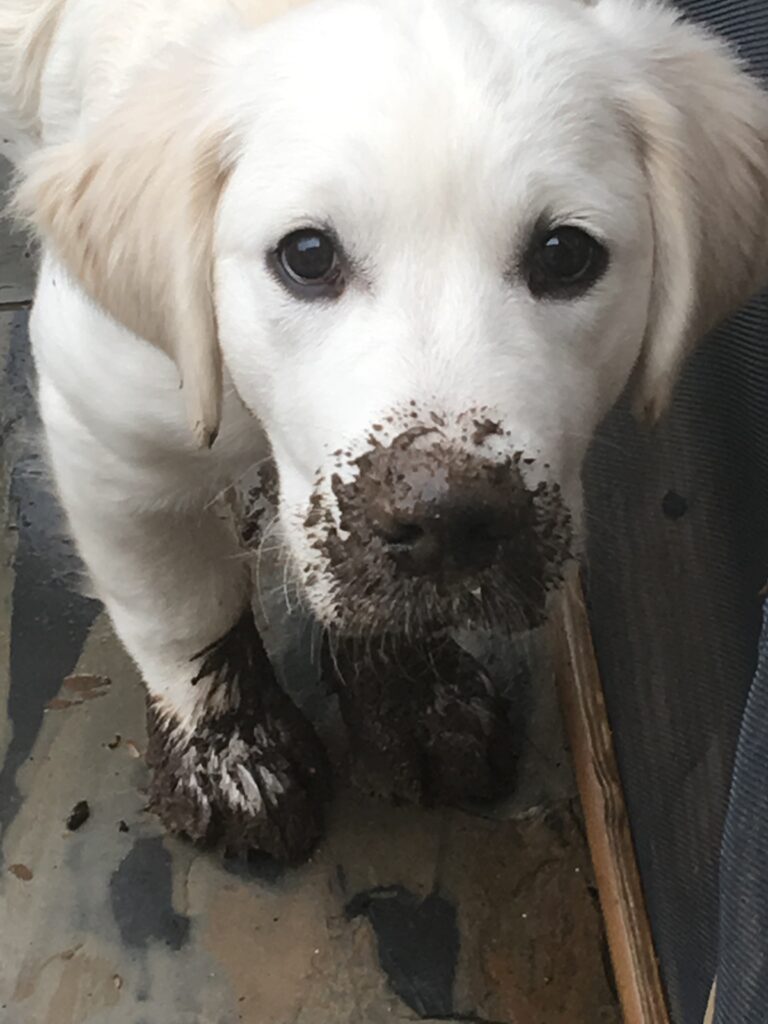 EZElderlaw.com may include original works owned by their copyright owner, but it is primarily intended to be a "compilation" or a "derivative work" as defined in Section 101 of the U.S. copyright act (Title 17 of the United States Code). Most of the materials currently on EzElderlaw.com were written by EZ Elder Law, contributors  or are government documents which are compiled on this website for the purpose of making elder law more accessible and understandable (e.g. "easy"). Although no copyright is claimed in government documents or hyper-linked works, EZElderlaw.com does claim protection as a compilation or derivative work under federal copyright law and reserves all rights protected under federal copyright and trademark laws, as well as all rights under similar State law. EZElderlaw.com also reserves all rights to its original work, licensed material and information, as well as other rights protected under federal and State law. A trademark application has been filed covering EzElderLaw.com, EZ Elder Law, and its logo.
When you create an account at EZElderlaw.com, you are representing that you understand these terms of use. To the extent permitted by law, you are deemed to have digitally signed your agreement to these terms of use.
EZElderlaw.com is intended to compile and edit information relating to the field of Elder Law, which has generally been defined by the National Elder Law Foundation and by the National Academy of Elder Law Attorneys as assisting elders, individuals with special needs, and their caregivers with legal issues unique to their circumstances. Elder Law is a general practice, so it covers many legal topics, but it focuses on how those topics impact older individuals and individuals with special needs.
No Attorney-Client Relationship Established
We said it earlier, but sometimes repetition is good. EZElderlaw.com is not a law firm. Your use of this website does NOT create an attorney-client relationship between you and any attorney who contributes to this website or who posts on or appears on this website. It does not create an attorney-client relationship between you and Mr. McGuffey or the Elder Law Practice of David L. McGuffey.
Membership
You must be a member to use certain portions of EZElderlaw.com although at this time, membership is free. If we add member benefits that cost us money, we reserve the right to charge a fee in the future for access to the additional benefits. At this time there are no member benefits so the website is free.
All Members
Users may remain anonymous or use pseudonymous speech, but all members agree they will not impersonate another person or mislead other members regarding their identity. Users are prohibited from engaging in harassing behavior or bullying on this website or, using EZElderlaw.com to do so offsite. Any violation of this policy will result in immediate termination of membership. By using our forums, you agree to be courteous, respectful and kind.
Although EZElderlaw.com will attempt to provide reasonable advance notice, future events or circumstances may cause us to change how we do business (e.g., our server could crash, we could go broke, or a giant meteor could crash into the planet thrusting us back into the ice age). With that in mind, EZElderlaw.com reserves the right to alter the format and content of this website at any time, without notice. EZElderlaw.com also reserves the right to alter or amend these terms of use at any time and to make other changes, including revisions to any fee structure.
EZElderlaw.com may include advertising on its pages. Some of our advertising partners may use cookies to gather demographic information and enhance their ability to market goods and services. By using this website, you agree that you have reviewed our Privacy Policy and that you will protect any information you do not want shared. Also, you are responsible for using common sense and exercising due diligence before buying any advertised product or service. EzElderLaw does not endorse any product or service offered by third parties.
All memberships may be terminated without notice for failing to comply with the terms and conditions herein, in our privacy policy, or for failing to observe proper etiquette. Users may not post any content which is illegal, obscene, defamatory, threatening, infringing of intellectual property rights, invasive of privacy or otherwise injurious or objectionable. If any membership is terminated for violating these terms and conditions, our privacy policy or failing to observe proper etiquette, no fee will be refunded.
At this time, membership is FREE.
Non-Attorney-Members
Members of the public may join EZElderlaw.com for FREE. At this time there are no plans to offer services or products to non-attorney members for a fee, so it is anticipated that it will remain FREE. Members of the public may encounter attorney members on this website in various ways, through blog posts or in forums. Attorney members of this website are not employees or agents of EZElderlaw.com or the Elder Law Practice of David L. McGuffey. They do not represent EZElderlaw.com or the Elder Law Practice of David L. McGuffey. If you engage with or communicate with attorney members, you do so at your own risk. The same applies to any other professional posting on this website or any business offering goods or services. By using this website you agree to do your own due diligence and exercise common sense before sharing your information or purchasing any good or service. Don't be the "sucker born every minute" that P.T. Barnum talked about.
Attorney Members
If attorneys communicate with non-attorney members, or if you post information on EZElderlaw.com, you expressly agree that you will comply with all rules relating to ethics and professional responsibility applicable to your State bar.
Registered Agent and Take Down Agent
EZElderlaw.com is intended to comply with the copyright act and has designated David L. McGuffey, 400 N. Selvidge Street, P.O. Box 2023, Dalton, Georgia 30722-2023 (USA), 706-428-0888, david@mcguffey.net, as its take down agent under the Digital Millennium Copyright Act (DMCA) for the purpose of complying with the safe harbor provisions in 17 U.S.C. § 512. Any alleged violation of the DMCA should be immediately reported to Mr. McGuffey. Mr. McGuffey is also the registered agent for EZElderlaw.com for all purposes under the Georgia Limited Liability Company Act.
Accounts and Access/Attorneys/Insurance Sales/Real Estate
At your request, EZElderlaw.com will attempt to connect you with a licensed attorney, insurance agent (if you wish to purchase life, health or long-term care insurance), or realtor (if you are buying or selling land). If you ask us for this help, then you are authorizing us to share your contact information with a attorney, licensed agent or realtor as appropriate.
Disclaimer
Information becomes outdated very quickly on the internet. EZElderlaw.com makes no claims, promises or guarantees regarding the accuracy, completeness, or adequacy of the information contained in or linked to this site. We make no promises that specific pages will be updated on a regular or recurring basis, but we believe the information was accurate on the date posted. Because legal advice must be tailored to the specific circumstances of each client's case, and laws are constantly changing, nothing on this site should be used as a substitute for the advice of competent counsel.
Photos and Images
Photos on this website are either licensed through agreement with our website developer or were taken by David McGuffey, Melinda McGuffey or by members of their family. Images, diagrams, etc. are licensed, are government documents or were created by David McGuffey or are in the public domain. All rights of the original creator are reserved. (For those who are curious, the English Cream Golden Retrievers are Gibbs and Ali. The Yorkie is Elle). No claim of copyright is made regarding open content images from Wikimedia Commons or from government archives.
Control Over Content
EZ Elder Law expressly reserves the right to control content on our website. We strive to be elder-friendly and special needs-friendly. With that in mind, we reserve the right to reject any proposed article, post, link or other information submitted by third-arties. Even if accepted, we expressly reserve the right to edit or remove without notice, any article, post, link or other information if it is deemed unhelpful, misleading, untrue or harmful to our readers.
Posting/Non-Exclusive License
By posting or contributing content using EZElderlaw.com, you are granting EZElderlaw.com a non-exclusive, royalty-free, perpetual, and worldwide license to use your content in connection with its operation, including, without limitation, the license rights to copy, distribute, transmit, publicly display, publicly perform, reproduce, edit, translate and reformat your content, and/or to incorporate it into a collective work.
CIRCULAR 230 NOTICE
EZ Elder Law does not provide tax advice or any other legal, financial or health advice. Nonetheless, to comply with the requirements imposed by the United States Treasury Department, any information regarding any U. S. federal tax matters contained on this website is not intended or written to be used, and cannot be used, as advice for the purpose of (1) avoiding penalties under the Internal Revenue Code or (2) promoting, marketing or recommending to another party any transaction or matter. In other words, hire a professional to help with your taxes.
Privacy Policy
Information Collection and Use
EZElderlaw.com will not sell, share, or rent your personal information without your consent except as provided in this Privacy Statement. EZElderlaw.com may at some point collect information from our users. If we do, then EZ Elder Law is the sole owner of the information collected. We reserve the right to share any information collected with Mr. McGuffey and with Eldercare Planning Associates, LLC (owned by Mr. McGuffey) and with any future owner or owners of EZ Elder Law. At this time, we do not collect any information other than what you enter in the membership form and we do not share your information with anyone. In fact, we can't recall the last time we looked at anything other than where our users come from. If we decide to share collected information, this section of our privacy policy will be updated.
Attorney-Client Privilege
When a user sends an e-mail to one of our member attorneys by clicking an e-mail link on our web site, we may collect the name and the e-mail address of the user, the name and e-mail address of the attorney and the date when the e-mail was sent. (We intend to collect this information so we can follow up with users about his or her experience and whether it was satisfactory). The content of the e-mail will not be collected or tracked in any way. However, we cannot guarantee the confidentiality of email, generally. Recent events have made it clear that even government agencies such as the FBI get hacked. Use common sense when you share your personal information online.
Cookies
We may, at some point, use cookies to track and target the interests of our users to enhance the experience on our site. A cookie is a piece of data stored on the user's hard drive containing information about the user. Usage of a cookie is in no way linked to any personally identifiable information while on our site. Once the user closes his or her browser, the cookie simply terminates. Some of our business partners may use cookies on our site (for example, advertisers). However, we have no access to or control over cookies appearing on third party links, clickable ads or partner websites.
Log Files
We may use a user's IP address to analyze trends, administer the site, track a user's movement, and gather broad demographic information for aggregate use. IP addresses are not linked to personally identifiable information. If we do this, it's to see how the site is being used so we can improve overall quality for our users.
Sharing
We reserve the right to share aggregated demographic information with our partners and advertisers (assuming we ever have any). This is not linked to any personal information that can identify any individual person. It is primarily intended to demonstrate usage statistics to potential advertising partners (e.g., "paying the bills").
Links
This web site contains links to other sites. Please be aware that EZElderlaw.com is not responsible for the privacy practices of other sites, and we expressly disclaim any responsibility for the accuracy of content on other websites. We expressly disclaim any responsibility for cookies or other tracking devices on other websites. We encourage our users to be aware when they leave our site and to read the privacy statements of each and every web site that collects personally identifiable information. This privacy statement applies solely to information collected by this web site.
Updates to the Sites
If a user wishes to receive updates of materials listed on our site, we ask for contact information such as the user's e-mail address. Keep in mind that we are not promising to update any page on any type of schedule. The most current information regarding any topic is probably the last blog post on that topic. Use our search feature or blog tags if you can't find what you're looking for.
Security
EZElderlaw.com takes every precaution to protect our users' information. When users privately submit sensitive information via our web site, their information is protected both online and off-line. All of our users' information, not just the sensitive information mentioned above, is restricted in our offices or on our server. Only employees who need the information to perform a specific job (for example, our customer service representative – when we hire one) are granted access to personally identifiable information. All our employees are kept up-to-date on our security and privacy practices. Every quarter, as well as any time new policies are added, our employees are notified and/or reminded about the importance we place on privacy, and what they can do to ensure our customers' information is protected. If you have any questions about the security at our website, you can send an e-mail to websupport@ezelderlaw.com
Correction/Updating Personnel Information
All users can update their profile information through the "My Profile" link on the Website. If a user's personally identifiable information changes (such as your zip code), or if a user no longer desires our service, we will endeavor to provide a way to correct, update or remove that user's personal data provided to us. This can usually be done by e-mailing our Customer Support at websupport@ezelderlaw.com.
Directory Information
At present there is no membership directory. If we create one, and if you participate in EZElderlaw.com's Member Directory, information you post, such as your e-mail address and other contact information, may be "scraped," or copied, from our website by third parties who may use information to market products or services. Please be aware that EZElderlaw.com has no way of controlling information posted on a publicly accessible website. You are solely responsible for any information posted on EZElderlaw.com.
Choice/Opt-out
Users who no longer wish to receive our news updates may opt-out of receiving these communications by e-mailing websupport@ezelderlaw.com with Opt-Out in the subject line and the E-mail address you are receiving e-mails in the body.
Notification of Changes
If we decide to change our privacy policy, we will post changes here. If at any point we decide to use personally identifiable information in a manner different from that stated at the time it was collected, we will post policy changes here. Users will have a choice as to whether or not we use their information in this different manner. We will use information in accordance with the privacy policy under which the information was collected.
If you believe we are not abiding by our Privacy Policy, please contact us at websupport@ezelderlaw.com.