(Last updated 8/16/2021)
Medicare/Medicaid Relationship
The Medicare program (Title XVIII of the Social Security Act) provides hospital insurance (HI), also known as Part A coverage, and supplementary medical insurance (SMI), also known as Part B coverage. Free HI coverage (a/k/a Premium-free Part A) is automatic for persons with insured status (those eligible for Social Security benefits) aged 65 and older and for certain disabled persons. Coverage for HI may be purchased by individuals who do not have insured status through the payment of monthly Part A premiums (Medicare Costs at a Glance). Coverage for SMI also requires payment of monthly premiums. It should be noted that Medicare is a form of publicly funded medical insurance. Because most nursing home care is deemed "custodial care" rather than "medical care," Medicare provides little coverage for individuals needing home health, nursing home care and other long-term care services.
Medicare beneficiaries who have low income and limited resources may receive help paying for their out-of-pocket medical expenses from their State Medicaid program. There are various benefits available to "dual eligibles" who are entitled to Medicare and are eligible for some type of Medicaid benefit. The Medicaid class of assistance for these individuals are frequently referred to by their acronym as QMB Medicaid and SLMB Medicaid.
For persons who are eligible for full Medicaid coverage, the Medicaid program supplements Medicare coverage by providing services and supplies that are available under the State's Medicaid program. Services that are covered by both programs will be paid first by Medicare and the difference by Medicaid, up to the State's payment limit. Medicaid can also cover additional services (e.g., nursing facility care beyond the 100 day limit covered by Medicare, prescription drugs, eyeglasses, and hearing aids).
Limited Medicaid benefits are also available to pay for out-of-pocket Medicare cost-sharing expenses for certain other Medicare beneficiaries. The Medicaid program will assume their Medicare payment liability if they qualify. Qualified Medicare Beneficiaries (QMBs), with resources at or below twice the standard allowed under the SSI program and income at or below 100% of the Federal poverty level (FPL), do not have to pay their monthly Medicare premiums, deductibles, and coinsurance. Specified Low-Income Medicare Beneficiaries (SLMBs), with resources at or below twice the standard allowed under the SSI program and income exceeding the QMB level, but less than 120% of the FPL, do not have to pay the monthly Medicare Part B premiums. Qualifying Individuals (QIs), who are not otherwise eligible for full Medicaid benefits and with resources at or below twice the standard allowed under the SSI program, will get help with all or a small part of their monthly Medicare Part B premiums, depending upon whether their income exceeds the SLMB level, but is less than 135% of the FPL, or their income is at least 135%, but less than 175% of the FPL.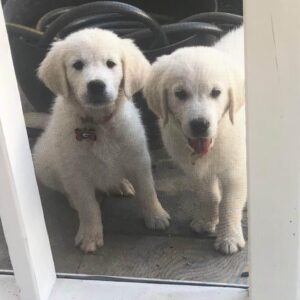 Individuals who were receiving Medicare due to disability, but have lost entitlement to Medicare benefits because they returned to work, may purchase Part A of Medicare. If the individual has income below 200% of the FPL and resources at or below twice the standard allowed under the SSI program, and they are not otherwise eligible for Medicaid benefits, they may qualify to have Medicaid pay their monthly Medicare Part A premiums as Qualified Disabled and Working Individuals (QDWIs).
As alluded to above, Medicare may, in certain circumstances, pay for limited nursing home care. Medicare Part A will pay for skilled nursing care if the following requirements are met:
The individual is a patient in a hospital for at least three days (not counting the day he/she leaves) before being transferred to a nursing home
The individual is transferred to the nursing home because he or she requires skilled care for a condition that was treated in the hospital
The individual is admitted to the nursing home within 30 days after leaving the hospital
A doctor certifies that the patient needs, and the patient actually receives, skilled nursing or skilled rehabilitation services on a daily basis; and
The Part A intermediary or the nursing home's utilization review committee approves the patient's stay.
Under these circumstances, Medicare Part A will pay for 100% of up to 20 days in a skilled nursing facility. In saying "up to," note that if skilled care is terminated prior to the twentieth day, so is Medicare coverage. If skilled care is required beyond 20 days, then Medicare will pay all but a daily co-pay ($185.50 per day in 2021) for days 21 through 100 if skilled care is continued. After 100 days, Medicare nursing home coverage terminates. [Note 1]
Origins of the Medicaid Program
Medicaid was enacted in 1965, in the same legislation that created the Medicare program, the Social Security amendments of 1965 (P.L. 89-97). [Note 2]. The Medicaid program grew out of and replaced two earlier programs of Federal grants to States that provided medical care to welfare recipients and the aged.
Note 2: Federal Medicaid law is codified at 42 U.S.C. § 1396 et seq. The Federal regulations relating to Medicaid are found at 42 C.F.R. Parts 430 through 456. CMS also publishes the State Medicaid Manual and various other guides relating to the program which are online at www.cms.gov. MACPAC's website includes a list of Federal Legislative Milestones from 1965 through the present. The U.S. Supreme Court has described Medicaid as follows: The Medicaid program, enacted in 1965 as Title XIX of the Social Security Act, "is designed to provide medical assistance to persons whose income and resources are insufficient to meet the costs of necessary care and services." Atkins v. Rivera, 477 U.S. 154, 156, 106 S. Ct. 2456, 2458, 91 L. Ed. 2d 131, 137 (1986). The program is a cooperative federal-state endeavor in which the federal government provides "financial assistance to States that choose to reimburse certain costs of medical treatment for needy persons." Harris v. McRae, 448 U.S. 297, 301, 100 S. Ct. 2671, 2680, 65 L. Ed. 2d 784, 794 (1980). "In return, participating States are to comply with requirements imposed by the [program] and by the Secretary of Health and Human Services." Atkins, supra, 477 U.S. at 157, 106 S. Ct. at 2458, 91 L. Ed. 2d at 137. Each state must develop a plan that includes "reasonable standards . . . for determining eligibility for and the extent of medical assistance . . . [that is] consistent with the objectives" of the Medicaid program. 42 U.S.C.A. § 1396a(a)(17)(A). An applicant is entitled to Medicaid benefits "if he [or she] fulfills the criteria established by the State in which he lives." Schweiker v. Gray Panthers, 453 U.S. 34, 36-37, 101 S. Ct. 2633, 2636, 69 L. Ed. 2d 460, 465 (1981).
Medicaid is a means-tested welfare program. [Note 3]. It is jointly financed by Federal and State funds. Federal contributions to each State are based on a State's willingness to finance covered medical services and a matching formula. [Note 4]. Each State designs and administers its own program under broad Federal rules. [Note 5]. The Centers for Medicare and Medicaid Services (CMS), within the U.S. Department of Health and Human Services (HHS), is responsible for Federal oversight of the program. Recent data available at Medicaid.gov indicates that federal and State spending on Medicaid and CHIP exceeded $632 billion, sometimes exceeding total outlays for Medicare (in FY2020 Medicaid accounted for 7% of all federal outlays; in 2019 Medicaid spending totalled $604 billion before accounting for administrative costs; one-half of Medicaid spending is on the elderly and disabled). No other means-tested cash or noncash program comes close to approaching this spending level.
Note 3: Entitlement programs bring with them due process rights. This right is explained as follows, in Board of Regents v. Roth, 408 U.S. 564, 577 (1972): "Property interests, of course, are not created by the Constitution. Rather, they are created and their dimensions are defined by existing rules or understandings that stem from an independent source such as state law — rules or understandings that secure certain benefits and that support claims of entitlement to those benefits. Thus, the welfare recipients in Goldberg v. Kelly, supra, had a claim of entitlement to welfare payments that was grounded in the statute defining eligibility for them. The recipients had not yet shown that they were, in fact, within the statutory terms of eligibility. But we held that they had a right to a hearing at which they might attempt to do so."
Note 4: Federal matching rates are posted at State Health Facts (Kaiser Family Foundation). In Moore v. Noggle, Civil Action No. 1:19-CV-3296-TWT (N.D.G.A. 1/24/2022), the court stated: "Medicaid is a cooperative federal-state program through which the Federal Government provides financial assistance to States so that they may furnish medical care to needy individuals." Wilder v. Va. Hosp. Ass'n, 496 U.S. 498, 502 (1990). States manage and administer their Medicaid programs through a single agency…"
Note 5: The various State Plans are on-line at Medicaid.gov. Information about various waivers is available at CMS.gov.
To many, Medicaid is an enigma. [Note 6]. The program's complexity surrounding who is eligible, what services are paid for, and how those services are reimbursed and delivered is one source of this confusion. Variability across State Medicaid programs is the rule, not the exception. In recent years, more and more States have implemented a variety of major program changes using special waiver authority.[Note 7]. However, as pointed out recently in Moore v. Noogle, there is no clear right to demand services approved, but not yet implimented.
Note 6: In Cherry v. Magnant, 832 F. Supp. 1271, 1272, n.4 (S. D. Ind. 1993), the Court wrote: The federal and state Medicaid statutes have been described as the regulatory equivalent of the "Serbonian bog." See John Milton, Paradise Lost, bk. 2, 1.592 ("A gulf profound, as that Serbonian bog Betwixt Damiata and Mount Casius old, Where armies whole have been sunk."). The Medicaid rules have also been characterized as "almost unintelligible to the uninitiated," Friedman v. Berger, 547 F.2d 724, 727 n.7 (2nd Cir. 1976) (Friendly, J.), cert denied, 430 U.S. 984, 52 L. Ed. 2d 378, 97 S. Ct. 1681 (1977); as an "aggravated assault on the English language, resistance to attempts to understand it"; Friedman v. Berger, 409 F. Supp. 1225, 1225-26 (S.D.N.Y. 1976); and by this circuit as "labyrinthian." Roloff v. Sullivan, 975 F.2d 333, 340, n. 12 (7th Cir. 1992).
Note 7: There are three primary federal Medicaid waivers: freedom of choice waivers, home and community-based care waivers, and demonstration waivers. Each is described in more detail in J. Perkins & S. Somers, An Advocate's Guide to the Medicaid Program, pages 2.5 to 2.8 (NHeLP June 2001). TennCare is a demonstration waiver (or Section 1115 Waiver). "Section 1115 of the Social Security Act grants the Secretary of Health and Human Services broad authority to waive certain laws relating to Medicaid or SCHIP for the purpose of conducting pilot, experimental or demonstration projects which are "likely to promote the objectives" of the program. Section 1115 demonstration waivers allow states to change provisions of their Medicaid or SCHIP programs, including: eligibility requirements; the scope of services available; the freedom to choose a provider; a provider's choice to participate in a plan; the method of reimbursing providers; and the statewide application of the program. Demonstration waivers are granted for research purposes, to test a program improvement, or investigate an issue of interest to CMS. Projects must usually include a formal research or experimental methodology and provide for an independent evaluation. Most projects run for a limited time, no more than 5 years, and are usually not renewable. Information regarding TennCare is available at Medicaid.gov. Also at Medicaid.gov is a list of State Waivers.
Income eligibility levels, services covered, and the method for and amount of reimbursement for services differ from State to State. Furthermore, Medicaid is a program that is targeted at individuals with low-income, but not all of the poor are eligible, and not all those covered are poor. For populations like children and families, primary and acute care often are delivered through managed care, while the elderly and disabled typically obtain such care on a fee-for-service basis.
Nationwide, Medicaid finances the majority of long-term care services. Such services include, for example, nursing home care and community-based services designed to support the elderly and disabled in their homes. Recently, some States have begun to integrate Medicare and Medicaid financing and/or coordinate acute and long-term care services for these populations.
The complexity of Medicaid presents an enormous challenge for anyone attempting to make generalizations about the program. Here, we are limiting our discussion to Georgia Medicaid rules and, to some extent the Tennessee Medicaid rules, governing: (1) who is eligible and (2) how eligibility might be accelerated. Other issues may be addressed as they relate to, or explain, our primary objectives.
Eligibility
The Federal Medicaid statute defines over 50 distinct population groups as being potentially eligible for States' programs. Some groups (classes of assistance) are mandatory, meaning that all States that participate in the Medicaid program must cover them; others are optional. Prior to the 1980s, Medicaid eligibility was limited to very low-income families with dependent children, poor elderly and disabled individuals, and the "medically needy."
Beginning in the 1980s, additional eligibility pathways were added to the Medicaid statute to allow for the coverage of higher income children and pregnant women as well as other elderly and disabled individuals. In more recent years, States were given the option to provide Medicaid to other groups with specific characteristics including certain women with breast or cervical cancer, to uninsured individuals with tuberculosis, and to working individuals with disabilities. The ACA allows the States to expand Medicaid to provide coverage for low-income adults. Not all groups of Medicaid beneficiaries receive the same set of benefits.
Medicaid is a means-tested program. To qualify, applicants' income and resources (or assets) must be within certain limits. The specific income and resource limitations that apply to each eligibility group are set through a combination of Federal parameters and State definitions. Consequently, those standards vary considerably among States, and different standards apply to different population groups within a State. For many of those groups, moreover, States have permission under a special provision, Section 1902(r)(2), to use more liberal standards for computing income and resources than are specified within each of the groups' definitions. Most States use Section 1902(r)(2) to ignore or disregard certain types or amounts of income or assets, thereby extending Medicaid to individuals with earnings or assets too high to otherwise qualify under the specified rules for that eligibility pathway.
Persons who qualify for Supplemental Security Income (SSI)
With one important exception, States are required to provide Medicaid coverage to recipients of SSI. SSI, authorized under Title XVI of the Social Security Act, is a means-tested cash assistance program for aged, blind, and disabled individuals whose income falls below the Federal maximum monthly SSI benefit and whose resources are limited. To qualify for SSI, a person must satisfy the program criteria for age or disability and meet certain citizenship or United States residency requirements. Eligibility for SSI is restricted to otherwise qualified individuals whose resources do not exceed $2,000 for an individual and $3,000 for a couple; certain resources, such as a person's home, are exempt. Income cannot exceed the maximum Federal SSI benefit of $794 per month in 2021 for an individual living independently, and $1,191 for a couple. The SSI benefit level of $794 per month for an individual is 74 percent of FPL. (Note: The SSI benefit rate will increase to $841 in 2022).
The major exception to Medicaid coverage of SSI recipients is in States that exercise the so-called "209(b)" option described in Section 209(b) of the Social Security amendments of 1972 (P.L. 92-603). These States may use income, resource, and disability standards that are no more restrictive than those in place on January 1, 1972. As of 2021, there were nine Section 209(b) States, including Connecticut, Hawaii, Illinois, Minnesota, Missouri, New Hampshire, North Dakota, Oklahoma, and Virginia. Each of these has at least one eligibility standard that is more restrictive than current SSI standards and some have certain standards that are more liberal. States that use more restrictive eligibility rules under Section 209(b) must also allow applicants to deduct medical expenses from their income when determining financial eligibility for Medicaid. This process is sometimes referred to as "spend-down."
Initially, both Georgia and Tennessee are "SSI States." This means that if you qualify for Supplemental Security Income (a federal benefits program), then you also qualify for Medicaid. [Note 8]. In SSI states, a single dollar of SSI will result in Medicaid coverage. Thus, planning for individuals under 65 often begins by determining whether you qualify (or can become qualified) for SSI.
Because the Medicaid and SSI are linked, losing SSI eligibility can result in the loss of health care benefits. That's why it's important to have an understanding of basic SSI eligibility.
SSI is a federal welfare program established under Title XVI of the Social Security Act [Note 9] to provide cash assistance to financially needy individuals who are age 65 or older, or blind, or disabled,[Note 10]  to assure such individuals a minimum level of income ($794 per month in 2021).
Note 9: Title XVI of the Social Security Act, 42 U.S.C. §§1381 et seq.; 20 CFR §416.101 et seq.; governed by operational guidelines contained in the Social Security Program Operation Manual System (POMS).
Note 10: Disabled is defined as "unable to engage in any substantial gainful activity because of a medically determinable physical or mental impairment that can be expected to result in death or that has lasted or can be expected to last for a continuous period of at least 12 months." 42 U.S.C. §1382c (a)(3)(A).
An individual is considered financially needy for purposes of SSI if he has "countable resources" of no more than $2,000 (or $3,000 for a married couple) [Note 11], and has limited income. Resources that are not considered [Note 12] when determining this valuation include the individual's home place, limited household goods, an automobile, certain life insurance, burial spaces, and a Certificate of Deposit of up to $1,500 designated for funeral expenses. [Note 13].
The Social Security Administration defines income as "anything you receive in cash or in kind that you can use to meet your needs for food, clothing, and shelter." [Note 14]. This includes gifts, inheritances [Note 15], in-kind assistance, earned, unearned, cash, and non-cash income. [Note 16]. However, because many kinds of income are not counted in determining SSI eligibility, an individual may be eligible for SSI even though his income is somewhat higher.
To get SSI, you must be age 65 or older or blind or disabled. The Social Security Act defines disability as follows: "an individual shall be determined to be under a disability only if his physical or mental impairment or impairments are of such severity that he is not only unable to do his previous work but cannot, considering his age, education, and work experience, engage in any other kind of substantial gainful work which exists in the national economy, regardless of whether such work exists in the immediate area in which he lives, or whether a specific job vacancy exists for him, or whether he would be hired if he applied for work. For purposes of the preceding sentence (with respect to any individual), "work which exists in the national economy" means work which exists in significant numbers either in the region where such individual lives or in several regions of the country." [Note 17].
Note 17: 42 U.S.C. § 1382c(a)(3)(B). See also 20 C.F.R. § 416.905 (adults) and § 416.906 (children). Where coverage is disputed, it often turns on whether the applicant is disabled. Social Security disability is sufficiently complex so that it comprises its own practice area.
If you meet the SSI criteria, then in an "SSI State," Medicaid eligibility is "automatic" (assuming you apply for Medicaid) [Note 18]. If you do not qualify for SSI, it is possible that your estate can be re-structured to make you eligible. This is called Medicaid Planning.
Recipients of State Supplemental Payment (SSP) benefits
Many States provide SSP benefits with State-only dollars on a monthly basis. These payments are intended to cover such items as food, shelter, clothing, utilities, and other daily necessities. The amount of the benefit is determined by the individual States. States may provide supplemental payments to all persons who receive SSI, and/or to individuals who meet all SSI criteria, other than income.
States also may choose to provide SSP benefits only to particular groups, such as elderly persons living independently in the community without special needs, or elderly individuals who require in-home personal care assistance or home-delivered meals. In all of these cases, States decide whether to extend Medicaid coverage to all SSP recipients, to only some of these recipients, or to none at all. When a State provides Medicaid eligibility to persons receiving only SSP-and not SSI-then the maximum income eligibility standard for Medicaid is an amount equivalent to the combined Federal SSI payment and the SSP benefit. For 209(b) States, however, the effective maximum financial eligibility standard for these individuals is the 209(b) categorical eligibility standard plus the SSP payment.
Poverty-related group for the aged and disabled
The enactment of the Omnibus Budget Reconciliation Act of 1986 (OBRA 86) offered States an option for covering persons whose income exceeds SSI or 209(b) levels. (CRS Report, How Medicaid Works: Program Basics, January 4, 2006). This option allows States to cover aged and disabled individuals with incomes up to 100 percent of FPL. In 2001, there were 21 States using this option.
Coverage for institutionalized individuals and related groups under the special income rule
States may extend Medicaid to certain individuals with incomes too high to qualify for SSI, and who are eligible for nursing facility or other institutional care. Under the special income rule, also referred to as "the 300 percent rule," such persons must (1) require care provided by a nursing home or other medical institution for no fewer than 30 consecutive days, (2) meet the resource standard determined by the State, and (3) have income that does not exceed a specified level – no greater than 300 percent of the maximum SSI payment applicable to a person living at home. For 2022, this limit is $2,523 per month, three times the monthly SSI payment of $841. States may use a level that is lower than the maximum of 300 percent of SSI.
Since 1993 (OBRA 93), States that use only the special income rule for institutional eligibility, and do not use the medically needy option (described below), must allow applicants to place income in excess of the special income level in a special trust, often called a Miller Trust [Note 19], and receive Medicaid coverage for their care. Following the individual's death, the State becomes the beneficiary of amounts in the trust.
Long-Term Care Delivery System
The remainder of this book focuses on long-term care Medicaid. Long-term care refers to a wide range of supportive and health services for persons who have lost the capacity for self-care due to illness, frailty, or a disabling condition. It differs from acute care in that the goal of long-term care is not to cure an illness that is generally of short duration, but to allow an individual to attain and maintain an optimal level of functioning over the long-term. [Note 20].
Note 20: Most long-term care is "custodial care." Medicare and most health insurance policies will not pay for custodial care.
Since the establishment of the Medicaid program in 1965, long-term care services (i.e. nursing home and home care) have been delivered largely through the fee-for-service delivery system. A 1981 amendment to the Medicaid statute established Section 1915(c) waivers, giving States the option of providing home and community-based services to individuals who otherwise would be eligible for institutional care. Many States arrange for these services to be delivered on a fee-for-service basis, often using case managers to determine service needs and authorize delivery. Concerns about uncoordinated long-term and acute care, inefficiencies in disease management for persons with multiple chronic conditions, and growing costs, however, have encouraged Federal and some State governments to develop alternative systems to pay for and deliver long-term care services.
In recent years, many of the alternative delivery systems that States and the Federal government have developed coordinate long-term care services for dual eligibles – persons who are eligible for both Medicaid and Medicare–through managed care programs. One example is the Program for All-Inclusive Care for the Elderly (PACE), originally modeled after the On Lok Senior Health Services pilot project in San Francisco. PACE makes available all services covered under both programs without amount, duration or scope limitations, and without application of any deductibles, co-payments or other cost sharing. Under the program, certain low income individuals age 55 and older, who would otherwise require nursing home care, receive all health, medical, and social services they need. An interdisciplinary team of physicians, nurses, physical therapists, social workers, and other professionals develop and monitor care plans for enrollees. Monthly capitated payments are made to providers from both the Medicare and Medicaid programs.
As specified in Medicare and Medicaid statutes, the amount of these payments from both programs must be less than what would have otherwise been paid for a comparable frail population not enrolled in the PACE program. Payments are also adjusted to account for the comparative frailty of PACE enrollees. PACE providers assume the risk for expenditures that exceed the revenue from the capitation payments. The Balanced Budget Act of 1997 made PACE a permanent benefit category under Medicare and a State plan optional benefit under Medicaid. As of February 2003, there were 28 PACE sites across the country.
Other examples of State initiatives to provide coordinated long-term care services include the Minnesota Senior Health Options (MSHO), the Wisconsin Partnership Program, and the Continuing Care Network (CCN) demonstration of Monroe County, New York. The MSHO program combines Medicare and Medicaid financing to integrate acute and long-term care services for dually eligible seniors residing in seven counties in Minnesota. The program consolidates all Medicare and Medicaid managed care requirements into a single contract overseen by the State, allowing MSHO to reduce duplication and resolve important differences across Medicare and Medicaid delivery systems. Like PACE, the Wisconsin Partnership Program pays capitated payments to providers to coordinate acute and long-term care services for persons who would otherwise qualify for nursing home care. It also places a strong emphasis on services provided in home and community settings. This program, however, was designed specifically to serve rural areas. New York's CCN project enrolls at least 10,000 elderly beneficiaries, including 1,500 who had been certified for care in a nursing facility. To participate, enrollees must be age 65 or over, eligible for Medicare and/or Medicaid, and reside in the program's service area. Capitation payments made to CCN are intended to cover all of Medicare's acute care services for this population and most of Medicaid's long-term care services. Medicaid prescription drug coverage, for example, is paid separately on a fee-for-service basis.
States have also experimented with other initiatives that capitate payments for acute and long-term care services under the Medicaid program only. Examples of these demonstrations include the nation's only statewide mandatory Medicaid managed care program–the Arizona Long-Term Care System (ALTCS)–and small, voluntary programs such as Florida's Community-Based Diversion Pilot Project. Florida's Diversion program serves selected metropolitan areas and counties. Case managers employed through both of these programs arrange Medicaid long-term care services and coordinate with Medicare providers to deliver acute care services.
All of these programs were designed with the expectation that they would control costs and reduce administrative complexity. They also intend to delay institutionalization, and thus incur savings for Medicaid through the provision of expanded home and community-based care options and, in some cases, greater beneficiary control over services. Those programs that also capitate Medicare are intended to reduce hospitalization and skilled nursing facility expenditures as well as other acute care costs associated with institutional care. While these initiatives exist in a number of States, they account for a relatively small share of total Medicaid spending for long-term care.
If you are aware of any errors or omissions we should address on this page, please contact david@ezelderlaw.com.
BLOG POSTS

There are times when formal "legal" communication is necessary. This post addresses several instances regarding how that can be done. It is not meant to be all inclusive and, in many cases, specific communication rules apply. Beginning a lawsuit: When you begin a lawsuit, a summons must be served on the Defendant(s). Generally, Rule 4 […]