Medicare is a nationwide health insurance program for the aged and certain disabled persons. Congress established the Medicare program in 1965 to provide health benefits to persons aged sixty-five and older who are eligible for Social Security benefits or retirement benefits under the railroad retirement system. Cal. Clinical Lab'y Ass'n v. Sec'y Health & Hum. Servs., 104 F. Supp. 3d 66, 70 (D.D.C. 2015) (citing Pub. L. No. 89-97, 79 Stat. 291 (July 30, 1965) (codified at 42 U.S.C. §§ 1395 et seq.)).
Medicare consists of four distinct parts: Part A (Hospital Insurance, or HI; See 42 U.S.C. § 1395d); Part B (Supplementary Medical Insurance, or SMI; See id. § 1395k); Part C (Medicare Advantage, or MA; See id. §§ 1395w-21 to 1395w-28); and Part D (the prescription drug benefit). The program is administered by the Centers for Medicare & Medicaid Services (CMS). According to the Congressional Budget Office, total program outlays are estimated to reach about $714 billion in fiscal year 2018. Net federal outlays, after deduction of beneficiary premiums and other offsetting receipts, are expected to be close to $590 billion in 2018.
The best single resource for the general public when determining what is (and is not) covered is the annual Medicare & You booklet, although a coverage tool is now available online. One of the best resources for cutting edge issues relating to Medicare coverage is the Center for Medicare Advocacy website.
Medicare is administered by CMS within the U.S. Department of Health and Human Services (DHHS). Day-to-day program operations, including processing benefits and paying claims, are conducted by private Medicare contractors.
The Medicare program (Title XVIII of the Social Security Act) provides hospital insurance (HI), also known as Part A coverage, and supplementary medical insurance (SMI), also known as Part B coverage. Coverage for HI is automatic for persons aged 65 and older (and for certain disabled persons) who have insured status under Social Security or Railroad Retirement. Coverage for HI may be purchased by individuals who do not have insured status through the payment of monthly Part A premiums. Coverage for SMI also requires payment of monthly premiums.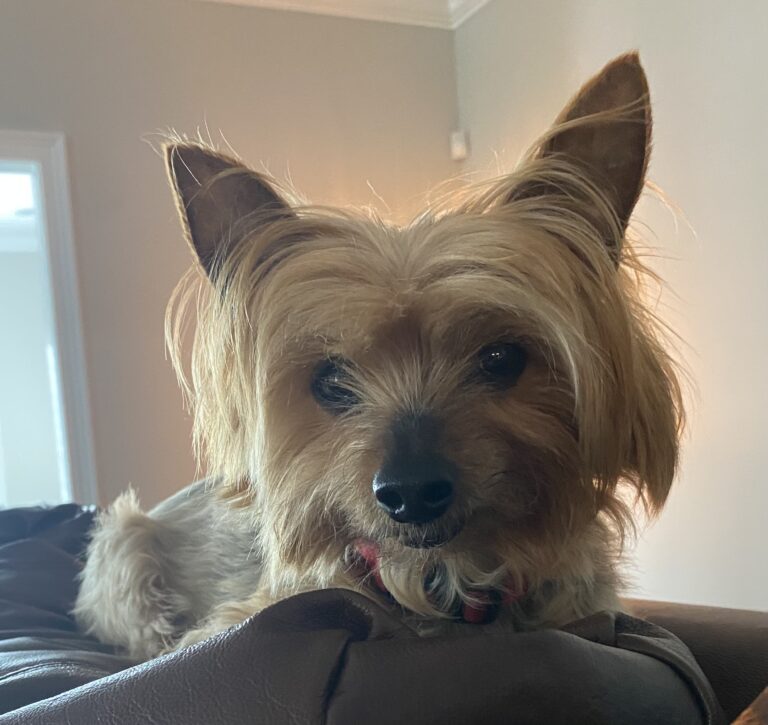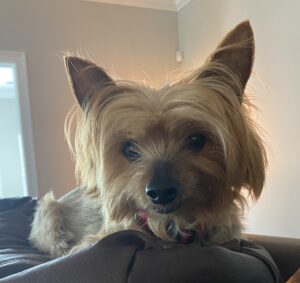 Medicare copays, coinsurance rates and deductibles cause most Medicare beneficiaries on traditional Medicare to purchase a Medicare Supplement or Medi-gap policy. Most supplements cover the majority of copays, coinsurance and deductibles, meaning that a Medicare beneficiary can budget his or her health care expense, knowing that it will (almost) never exceed the cost of his or her premium. Unfortunately, this presumes the Medicare beneficiary only needs acute care (e.g., hospitalization, physician services, etc.). Although many people mistakenly believe that Medicare pays for long-term care, it does a poor job in that regard because long-term care is considered custodial care rather than health care. Most long-term care expenses are paid with private funds or through the Medicaid program.
Medicare beneficiaries who have low income and limited resources may receive help paying for their out-of-pocket medical expenses from their State Medicaid program. There are various benefits available to "dual eligible" who are entitled to Medicare and are eligible for some type of Medicaid benefit. Coordination between the program allows Medicaid to supplement Medicare coverage by providing services and supplies that are available under their State's Medicaid program. Services that are covered by both programs will be paid first by Medicare and the difference by Medicaid, up to the State's payment limit. Medicaid can also cover additional services (e.g., nursing facility care beyond the 100 day limit covered by Medicare, prescription drugs, eyeglasses, and hearing aids).
Limited Medicaid benefits may also be available to pay for out-of-pocket Medicare cost-sharing expenses for certain other Medicare beneficiaries. The Medicaid program will assume their Medicare payment liability if the patient is eligible for Medicaid. Qualified Medicare Beneficiaries (QMBs), with resources at or below twice the standard allowed under the SSI program and income at or below 100% of the Federal poverty level (FPL), do not have to pay their monthly Medicare premiums, deductibles, and coinsurance. Specified Low-Income Medicare Beneficiaries (SLMBs), with resources at or below twice the standard allowed under the SSI program and income exceeding the QMB level, but less than 120% of the FPL, do not have to pay the monthly Medicare Part B premiums. Qualifying Individuals (QIs), who are not otherwise eligible for full Medicaid benefits and with resources at or below twice the standard allowed under the SSI program, will get help with all or a small part of their monthly Medicare Part B premiums, depending upon whether their income exceeds the SLMB level, but is less than 135% of the FPL, or their income is at least 135%, but less than 175% of the FPL.
Individuals who were receiving Medicare due to disability, but have lost entitlement to Medicare benefits because they returned to work, may purchase Part A of Medicare. If the individual has income below 200% of the FPL and resources at or below twice the standard allowed under the SSI program, and they are not otherwise eligible for Medicaid benefits, they may qualify to have Medicaid pay their monthly Medicare Part A premiums as Qualified Disabled and Working Individuals (QDWIs)
Medicare's Parts
Part A
Part A provides most of your institutional coverage. It covers inpatient care in hospitals, inpatient care in a skilled nursing facility (not custodial or long-term care), hospice care services, home health care services and inpatient care in a religious nonmedical health care institution.
Part A also covers blood. If the hospital uses a blood bank, you probably won't pay anything for replacement blood. If the hospital purchases blood, then you will likely pay for the first three units of blood each year unless blood was donated for your use.
Part A provides coverage for inpatient hospital services, up to 100 days of post-hospital skilled nursing facility (SNF) care, some home health services, and hospice care. Patients must pay a deductible ($1,556 in 2022) each time their hospital admission begins a benefit period. (A benefit period begins when a patient enters a hospital and ends when she has not been in a hospital or SNF for 60 days.) Medicare pays the remaining costs for the first 60 days of hospital care. The limited number of beneficiaries requiring care beyond 60 days are subject to additional charges. Patients requiring SNF care are subject to a daily coinsurance charge for days 21-100 ($194.50 in 2022). There are no cost-sharing charges for home health care and limited charges for hospice care.
Part B
Medicare part B is voluntary. All persons over age 65 and all persons enrolled in part A may enroll in part B by paying a monthly premium. The 2022 monthly premium is $170.10 (0r higher depending on your income). Part B covers medically necessary doctor's services, outpatient care, home health services (those not covered by Part A), durable medical equipment and other medical services.
Part B also covers most preventative care. If your doctor accepts assignment (agrees to accept Medicare as full reimbursement), then typically you pay nothing for preventive services.
Medicare Advantage Plans (formerly Part C)
Medicare Advantage Plans must cover all of the services that Original Medicare covers except hospice care and some care in qualifying clinical research studies. Original Medicare covers hospice care and some costs for clinical research studies even if you're in a Medicare Advantage Plan. The primary difference between Original Medicare (Parts A and B) and an Advantage Plan is that your coverage is provided through an insurance company.
Medicare Advantage replaced prior programs, alternatively called Medicare+Choice or Part C, which originated in the Balanced Budget Act of 1997. The Medicare Prescription Drug, Improvement and Modernization Act of 2003 altered those programs and renamed them as Medicare Advantage.
Part D
Medicare Part D provides assistance paying for prescription medications. Most Medicare drug plans (Medicare drug plans and Medicare Advantage Plans with prescription drug coverage) have their own list of what drugs are covered, called a formulary. Medicare .gov has a toll you can use to determine which drug plans cover your prescription drugs. Also, some people qualify for extra assistance paying for prescription drugs. The application for extra assistance paying for prescription drugs is at: https://secure.ssa.gov/i1020/start
Medicare Part D was created as part of the Medicare Prescription Drug, Improvement and Modernization Act of 2003, with an effective date of January 1, 2006. It is designed to subsidize the cost of prescription drugs for Medicare beneficiaries in the United States.
Routine items not covered by Medicare
The following are commonly needed goods and services not covered by Medicare:
Long-term care
Routine dental and eye care
Dentures
Cosmetic surgery
Acupuncture
Hearing aids and exams for fitting them
Enrollment Periods
Initial Enrollment Period
If you are receiving Social Security or Railroad Retirement Benefits, then you will automatically get Medicare Part A starting the first day of the month you turn 65. You have the option of enrolling in Part B, with the Initial Enrollment Period beginning three months prior to the month when you turn 65, and ending 3 months after the month when you turn 65; if you sign up prior to your 65th birthday, then Part B coverage begins on the first day of your birthday month. If you are not eligible for automatic Part A coverage, then you also have the option of enrolling in Part A during the Initial Enrollment Period by paying a monthly premium. In 2022, the Part A premium is $499 per month.
If you are under 65 and disabled, then you will automatically receive Part A and Part B beginning 24 months after you begin receiving Social Security Disability payments (SSDI) or disability payments from the Railroad Retirement Board.
If you have ALS (Amyotrophic Lateral Sclerosis), also known as Lou Gehrig's disease, then you will automatically receive Part A and Part B the month your disability payments begin.
If you are not automatically enrolled, then you can sign up for Medicare at your local Social Security Office during any of the enrollment periods described in this section.
Special Enrollment Period
Some people do not sign up for Medicare Part A and/or Part B because they are still employed and covered under an employer's group health plan. If so, then you may sign up for Medicare at any time while you are still covered by a group health plan, or during the 8 month period beginning the month after employment ends or coverage ends, whichever happens first. Your employer will need to complete Form CMS-L564 to qualify for the special enrollment period.
COBRA and retiree health plans are not employment based coverage and do not qualify you for the Special Enrollment Period.
Typically, there is no penalty for late enrollment if you are eligible to enroll during a Special Enrollment Period and you enroll during that time.
General Enrollment Period
If you are not automatically enrolled, or if you did not sign up for Medicare during an Initial Enrollment Period or a Special Enrollment Period, then you Can sign up for Medicare during a General Enrollment period. The General Enrollment Period is January 1 through March 31 each year, with coverage beginning on July 1st. Your monthly Medicare premium will be higher because a penalty is imposed for late enrollment.
Open Enrollment (Making Changes)
Each year you have the option of making changes in your coverage. The period during which you can make changes is known as "Open Enrollment." This year, open enrollment is from October 15th through December 7th, with changes becoming effective on January 1st. You can use the Plan Finder tool at www.medicare.gov if you are thinking about changing the way you get Medicare.
Medigap Open Enrollment
If you decide to purchase a Medicare Supplement, known as a Medigap policy, then you should know you can be denied coverage through medical underwriting UNLESS you purchase your policy during the initial Open Enrollment Period. This is different from the Open Enrollment period described in the preceding paragraph. The Medigap initial Open Enrollment Period is a six month period which begins on the first day of the month in which you are 65 or older and are enrolled in Part B. During this initial period, you cannot be denied coverage based on pre-existing conditions.
Penalty for Late Enrollment
If you delay enrolling in Medicare and you were not covered under an employer's group health plan, then you will likely pay a penalty. The reason is because you did not participate in the risk pool along with everyone else. The way insurance works, many people come together to pool their risk, while only a few people need assistance and file claims. The system doesn't work properly unless healthy people pay premiums while they are healthy so the risk is spread among all beneficiaries.
The penalty for delaying Part A is 10%, but you should only assessed that penalty for twice the number of years you delayed taking Part A. For example, if you were eligible for Part A and delayed taking it for 2 years, then you would pay a penalty for 4 years after signing up.
The penalty for delaying Part B is 10% for each 12 month period that you could have had Part B, but didn't sign up for it.
Medicare Appeals
There are five levels in the Medicare claims appeal process:
Level 1: Your Health Plan. If you disagree with a Medicare coverage decision, you may request your health plan to redetermine your claim.
Level 2: An Independent Organization. If you disagree with the decision in Level 1, you may request a reconsideration by an independent organization.
Level 3: Office of Medicare Hearings and Appeals (OMHA). If you disagree with the Level 2 decision or dismissal, you may request that an OMHA adjudicator review the action.
Level 4: The Medicare Appeals Council. If you disagree with the OMHA adjudicator's decision, you may request the Medicare Appeals Council review the decision.
Level 5: Federal Court. If you disagree with the Medicare Appeals Council decision, you may seek a review of your claim in Federal District Court.
Medicare does not cover "expenses incurred for items or services which . . . are not reasonable and necessary for the diagnosis or treatment of illness or injury or to improve the functioning of a malformed body member[.]" 42 U.S.C. § 1395y(a)(1)(A). The HHS Secretary implements this rule through CMS—the agency that administers Medicare more generally. See id. § 1395b-9. CMS in turn delegates some of its responsibilities to private Medicare Administrative Contractors ("MACs"). See id. §§ 1395(u), 1395kk-1. Under this scheme, a healthcare provider who seeks payment for an item or service provided to a Medicare beneficiary submits a claim for reimbursement to the MAC authorized in the provider's region. See id. § 1395kk-1(a). The MAC then assesses whether the item or service is covered by Medicare, including whether the item or service is "reasonable and necessary" under § 1395y.
The Secretary has significant control over these MAC coverage determinations. He may promulgate binding regulations regarding which items or services are covered by Medicare. See id. §§ 1395hh, 1395ff(a)(1). He may also issue binding national coverage determinations, or "NCDs," that reflect his determination that an item or service is covered under designated medical circumstances on a nationwide basis. See id. § 1395ff(f)(1)(B); 42 C.F.R. § 405.1060(a)(4). Additionally, if coverage is initially denied by a MAC, a Medicare beneficiary may appeal the MAC determination to an administrative law judge ("ALJ") housed within the Secretary's Office of Medicare Hearings and Appeals. See id. § 1395ff(b)(1)(E), (d)(1)(A); see also Am. Hosp. Ass'n v. Burwell, 76 F. Supp. 3d 43, 46 (D.D.C. 2014), rev'd on other grounds, 812 F.3d 183, 421 U.S. App. D.C. 123 (D.C. Cir. 2016) (describing this process).
In the absence of such direction from the Secretary, MACs may either make initial coverage determinations on a claim-by-claim basis or, in the interest of efficiency, MACs may develop their own guidelines for coverage determinations, known as local coverage determinations ("LCDs"). See 42 U.S.C. § 1395ff(f)(2)(B). LCDs are limited in scope, applying only on an "intermediary-or carrier-wide basis." Id. They are meant to guide MAC administrators in determining whether an item or service is "covered . . . in accordance with § 1395y(a)(1)(A)"—in other words, that an item or service is "reasonable and necessary" as required for Medicare coverage—within the MAC's designated service area. Id. §§ 1395y(a)(1)(A); 1395ff(f)(2)(B). Individuals who believe their claim was wrongly denied pursuant to an LCD can appeal their individual coverage determination to an ALJ, and if that appeal is unsuccessful, to the HHS Departmental Appeals Board ("DAB"). Id. at § 1395ff(b)-(e); 42 C.F.R. §§ 405.900 et seq.
In the event that a MAC makes an initial coverage determination denying Medicare coverage for a particular claim, the provider that submitted the claim typically bears financial responsibility for the items or services at issue, unless the provider has previously given the Medicare beneficiary or enrollee (who are generally referred to throughout this opinion as "Medicare recipients") an "advance beneficiary notice" or "ABN" stating "that Medicare will likely deny payment for the service or item to be furnished." CMS, Medicare Claims Processing Manual, Ch. 30 § 40.1.1. The ABN is, in essence, a cost-shifting mechanism: if the provider gives a Medicare recipient such advance notice, then instead of the provider bearing the cost of the denial of the service, the recipient "is held liable for the denied services or items[.]" Id.; see also Int'l Rehabilitative Scis. Inc. v. Sebelius, 688 F.3d 994, 998 (9th Cir.2012) (citing 42 C.F.R. § 411.404) (explaining that Medicare providers bear the financial risk of coverage denials in absence of written advance beneficiary notices shifting financial responsibility to Medicare recipients).
Neither the ALJ nor the DAB is bound by LCDs, but they cannot invalidate or set aside the LCD in its entirety. See 42 C.F.R. §§ 405.1062(a), (c); see also Cal. Clinical Lab'y, 104 F. Supp. 3d at 72. To challenge the validity of the LCD itself, a Medicare beneficiary must utilize a different complaint process, appealing to an ALJ and the DAB via 42 U.S.C. § 1395ff(f)(2). If there are "no material issues of fact in dispute" and the "only issue of law" is the validity of the LCD, the Medicare recipient may also side-step the usual administrative review process and file a complaint directly with "a court of competent jurisdiction." Id. § 1395ff(f)(3). Under section 1395ff(f)(3), a Medicare recipient "may seek review [of an LCD] by a court of competent jurisdiction without filing a complaint under [section 1395ff(f)(2) ] and without otherwise exhausting other administrative remedies [,]" but only if "there are no material issues of fact in dispute, and the only issue of law is . . . that a regulation, determination, or ruling by the Secretary is invalid." Id. § 1395ff(f)(3); see also Bailey v. Mut. of Omaha Ins. Co., 534 F. Supp. 2d 43, 51 (D.D.C. 2008).
Congressional Research Service (CRS) Reports
For more programmatic information, please see reports published by the Congressional Research Service.
CRS works exclusively for the United States Congress, providing policy and legal analysis to Committees and Members of both the House and Senate, regardless of party affiliation.
Legislative History
The following provides a brief legislative history for Medicare from the prior Green Book through most of the 115th Congress. For prior legislative history, please see prior editions of the Green Book.
The summary highlights major legislation; it is not a comprehensive list of all Medicare or health related tax amendments. Included are provisions that had a significant budget impact, changed program benefits, modified beneficiary cost sharing, or involved major program reforms. Provisions involving policy changes are mentioned the first time they are incorporated in legislation, but not necessarily every time a modification is made.
Disaster Tax Relief and Airport and Airway Extension Act of 2017 (P.L. 115-62)
Amended the Medicare IVIG Access and Strengthening Medicare and Repaying Taxpayers Act of 2012 to extend through 2020 the Medicare Patient Intravenous Immunoglobulin (IVIG) Demonstration Project to provide payments to Medicare beneficiaries for items and services needed for the in-home administration of IVIG for the treatment of primary immune deficiency diseases.
Bipartisan Budget Act of 2018 (P.L. 115-123)
Permanently repealed the Medicare payment cap for therapy services;
Permanently removed the rental cap for durable medical equipment under Medicare with respect to speech generating devices;
Permanently extended the Special Needs Plans in Medicare Advantage;
Provided a 2 Year Extension of Important Medicare Policies, including Geographic Practice Cost Index (GPCI) floor which boosts payments for the work component of physician fees in areas where labor cost is lower than the national average;
Extended funding for quality measure endorsement, input, and selection;
Extended, without modification, the Medicare-Dependent Hospital and Low-Volume Hospital programs.
Included 5-year extensions of the Home Health rural add-on payment, and ground ambulance add-ons;
Included a 2 year extension of FQHCs (Community Health Centers), community-based, patient-centered organizations that provide comprehensive health services to medically underserved populations, regardless of their ability to pay;
Included the CHRONIC Care Act, The Part B Improvement Act and a number of additional policies.
Retained a premise that industries that benefit from payment increases should not shift the costs of paying for those benefits on to others. These policies included:

Modified payments for early discharges to hospice care;
Adjusted home health market basket payment updates;
Reduced outlays for non-emergency ESRD ambulance transports;
Extended the target for relative value adjustments for misvalued codes;
Delayed the HHS Secretary's authority to terminate contracts for certain Medicare Advantage plans;
Adjusted payment for outpatient physical and occupational therapy services furnished by a therapy assistant;
Modified long-term care hospital payments; and
Sunset the exclusion of biosimilars from Medicare part D coverage gap discount program.
Know the Lowest Price Act of 2018 (P.L. 115-262)
Prohibits a prescription drug plan under Medicare or Medicare Advantage from restricting a pharmacy from informing an enrollee of any difference between the price, copayment, or coinsurance of a drug under the plan and a lower price of the drug without health-insurance coverage. (Such restrictions are commonly referred to as gag clauses.)
Substance Use-Disorder Prevention that Promotes Opioid Recovery and Treatment for Patients and Communities Act or the SUPPORT for Patients and Communities Act (P.L. 115-271)
Exempting substance use disorder telehealth services from specified requirements,
Requiring the initial examination for new enrollees to include an opioid use disorder screening,
Modifying provisions regarding electronic prescriptions and post-surgical pain management,
Requiring prescription drug plan sponsors to establish drug management programs for at-risk beneficiaries, and
Requiring coverage for services provided by certified opioid treatment programs.
Medicare and You
Medicare and You is an annual publication prepared by Medicare. Click here for a copy of Medicare & You. This publication includes most of the basic information you need to understand your Medicare benefits. Medicare.gov now has a coverage tool you can use to determine whether your test, item or service is covered.
If you have questions about your coverage which are not answered in Medicare and You, then you can call 1-800-MEDICARE (1-800-633-4227). The TTY number is 1-877-486-2048. The Medicare website is www.medicare.gov.
Resources: