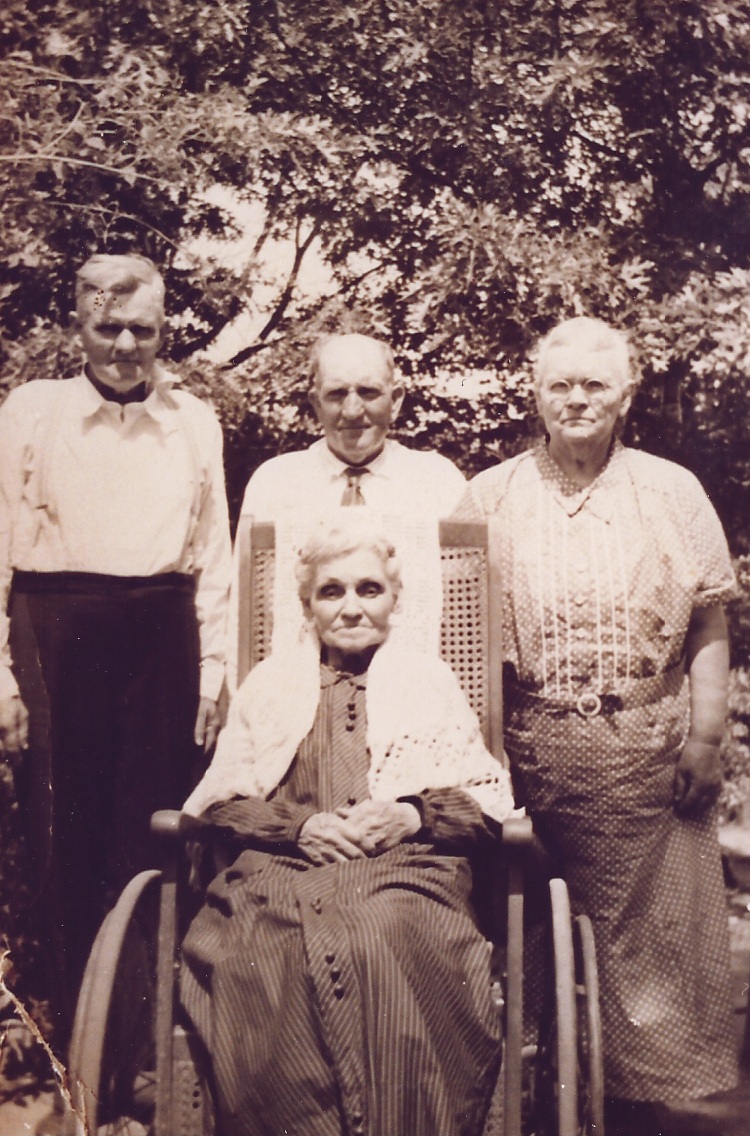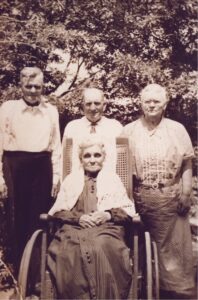 Informal or unpaid caregivers (family members or friends) are the backbone of long-term care provided in people's homes. While some aspects of caregiving may be rewarding, caregivers can also be at increased risk for negative health consequences. These may include stress, depression, difficulty maintaining a healthy lifestyle, and staying up to date on recommended clinical preventive services.
Caregiving is hard work. Failing to plan for the future ensures that it will be even more difficult for whoever helps you if you need a caregiver. Informal or unpaid caregiving has been associated with:
Elevated levels of depression and anxiety
Higher use of psychoactive medications
Worse self-reported physical health
Compromised immune function
Increased risk of early death
Rosalynn Carter said it first and she said it best: "There are only four kinds of people in the world: those who have been caregivers, those who are currently caregivers, those who will be caregivers, and those who will need caregivers."
Caregivers can be spouses, partners, adult children, parents, other relatives (siblings, aunts, nieces/nephews, in-laws, grandchildren), friends, neighbors. They don't start off planning to be caregivers. It just happens. Caregivers often have employment and family obligations in addition to caregiving. They usually burn the candle at both ends.
Caregivers need a plan. But how do you develop a care plan? Start a conversation about care planning with the person you take care of. You can use the "My Care Plan" form to help start the conversation. If your care recipient isn't able to provide input, anyone who has significant interaction with the care recipient (a family member or home nurse aide) can help complete the form. Talk to the doctor of the person you care for or another health care provider. A physician can review your plan and help to refine it, especially if there is a conversation about advanced care planning. Ask about care options that are relevant to the person you care for. Medicare covers appointments that are scheduled to manage chronic conditions and for discussing advanced care plans. Beginning in January of 2017, Medicare covers care planning appointments specifically for people with Alzheimer's, other dementias, memory problems, or suspected cognitive impairment. Discuss any needs you have as a caregiver. 84% of caregivers report they could use more information and help on caregiving topics especially related to safety at home, dealing with stress, and managing their care recipient's challenging behaviors. Caregivers of people with dementia or Alzheimer's are particularly at greater risk for anxiety, depression, and lower quality of life compared to caregivers of people with other chronic conditions.
Caregivers need help. They are living in the midst of a storm. When you meet one, your first question should always be "how can I help." We will continue to add resources as this site grows, but in the meantime, there are many podcast episodes you can listen to on our Caregiving Podcast page. As membership grows here, you can use our Caregiver Forum to ask other caregivers how they dealt with specific problems.
Caregivers must accept help. Do not allow yourself to get burned out. If you burn out, who will replace you? If you get burned out, will your loved one be able to live independently? Build a team and realize that anything that can be done by someone else can be delegated. Your team should include planners, schedulers, doer's, encouragers and financiers. For example, if one sibling is out of town and cannot help with hands on caregiving, then he or she can still encourage or help manage a parent's finances. Someone can use a family organizer app to help keep track of appointments and important events. See FCA's Tips for Taking Care of You.
Caregivers must have boundaries. If you refuse to set boundaries, you will burn out. Your other relationships will suffer. You will lose yourself. Boundaries are healthy because in setting them, you must admit your inability to be everything and do everything. Further, although the preferences and dignity of the person being cared for should be respected, you must remember that caregiving is a "team sport." As the cognitive abilities of the person being cared for diminish, the caregiver's preference regarding how care is provided will become more significant. So long as the person needed care is treated with dignity and respect, there is nothing wrong with looking after yourself. As one writer said:
When you're driving down the road, street signs and road markers can help you know if you're on the right track, while creating boundaries that allow traffic to move efficiently and safely. When you're dealing with people, however, it can be a little bit harder to set up those boundaries, … A key part of learning when to say "no" ultimately comes down to setting and recognizing your limits. This includes the "internal" limits that you must set for yourself, and the "external" boundaries that you'd like to keep up with the people in your life, including your senior loved one and the other members of your family, as well as healthcare providers and professional caregivers.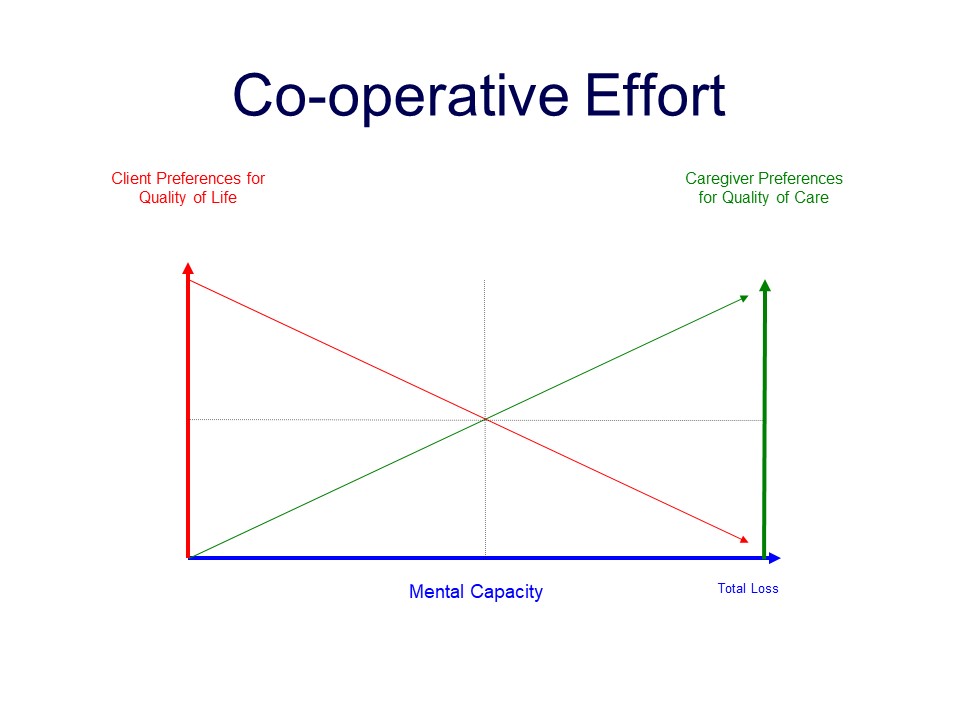 When dementia is involved, the caregiver burden is elevated. Dementia not only robs the individual of his or her ability to help, it robs them of the ability to be grateful. In other words, the work increases while the "thank you's" disappear.
How do you begin as a caregiver? First, make an honest assessment of your loved one's needs and your ability (or inability) to meet those needs. Ask other family members for help.
Exacerbating the caregiver problem is distance. American families frequently spread out. If some children remain geographically close to aging parents, chances are they are alone and the caregiver burden falls disproportionately on him or her. If you find yourself in this situation, you should download the Family Caregiver Alliance's Handbook for Long-Distance Caregivers. Firms that assist families with payroll and worker's compensation solutions for in-home paid caregivers are linked on EZ Elder Law's resources page under the heading "Caregiving."
Eldercare Locator, 1-800-677-1116 (toll-free)
Family Care Navigator, 1-800-445-8106 (toll-free)
Additional Resources:


BLOG POSTS
Sometimes you just have to say No "No" isn't a four letter word. Saying "no" isn't necessarily bad and you shouldn't feel bad when you say it. Part of saying no means taking a stand. It can mean standing up to injustice. For example, our legal system is, for the most part, dependent on people […]
0 comments