Food is a traditional way to share time with family. The family table is where memories are made. It's where values are shared. It's where we traditionally gather around a meal, pause, and take a moment to smile, laugh, let our hair down and appreciate each other. Almost everyone values at least one family dinner memory and many humorous stories begin at the dinner table. Jerry Clower's story about the Last Piece of Chicken is an example.
Our goal on this page (and related pages) is to share traditional recipes and focus you on making more memories.
One of my recipes is a Chili recipe that begins with a Firehouse Chili recipe I found on Allrecipes. Of course, i make things up as I go, and usually I make enough to fee the neighborhood, so here's my version.
I take 8 to 10 pounds of ground beef, or a mixture of ground beef and ground pork, and fry it down, usually in batches, and draining the grease. Once done, I toss all of the meat into a very LARGE pot. Since I've drained off the beef and pork grease, I usually pour a little grape seed oil in the bottom of the pot to keep everything from sticking.
I dice at least 2 onion and toss them in the pot.
I rinse portabella mushrooms and toss them in the pot (I know this is not a traditional chili ingredient, but my wife likes mushrooms – and who says you have to follow the recipe completely?).
I toss in one to two cans of chili beans.
I toss in garlic, salt and pepper. Other spices I use from time to time include oregano, basil and paprika. When the mood strikes and I have one, I've been known to toss in a beer.
I slice and toss in sweet peppers (i don't like bell pepper).
I toss in one bag of frozen fire roasted corn.
I toss in beef and/or chicken flavored better than bouillon and add chicken stock as necessary to increase fluid level (i never add water).
I toss in several (which may turn into up to ten) cans of diced fire roasted tomatoes.
I toss in tomato sauce and tomato paste as necessary.
Once the ingredients are in the pot, I set it on low to medium. I want the ingredients to reach a boil, but then i want to turn the temperature way down and let them cook slowly for several hours. When it's done, I usually serve in a bowl, covering liberally with grated cheddar and/or sour cream, depending on taste. I almost always have leftovers, which go in Mason Jars that I deliver to family and the neighbors.
Recently, I slow cooked a 17 pound prime rib. YUM! I bought it at the Butcher's Market, seared it for 15 minutes on 500, then turned the temp down to 325 and cooked it 13 minutes for each pound. It must have been good because it's gone.  I also cooked mushrooms , following the advice on this video.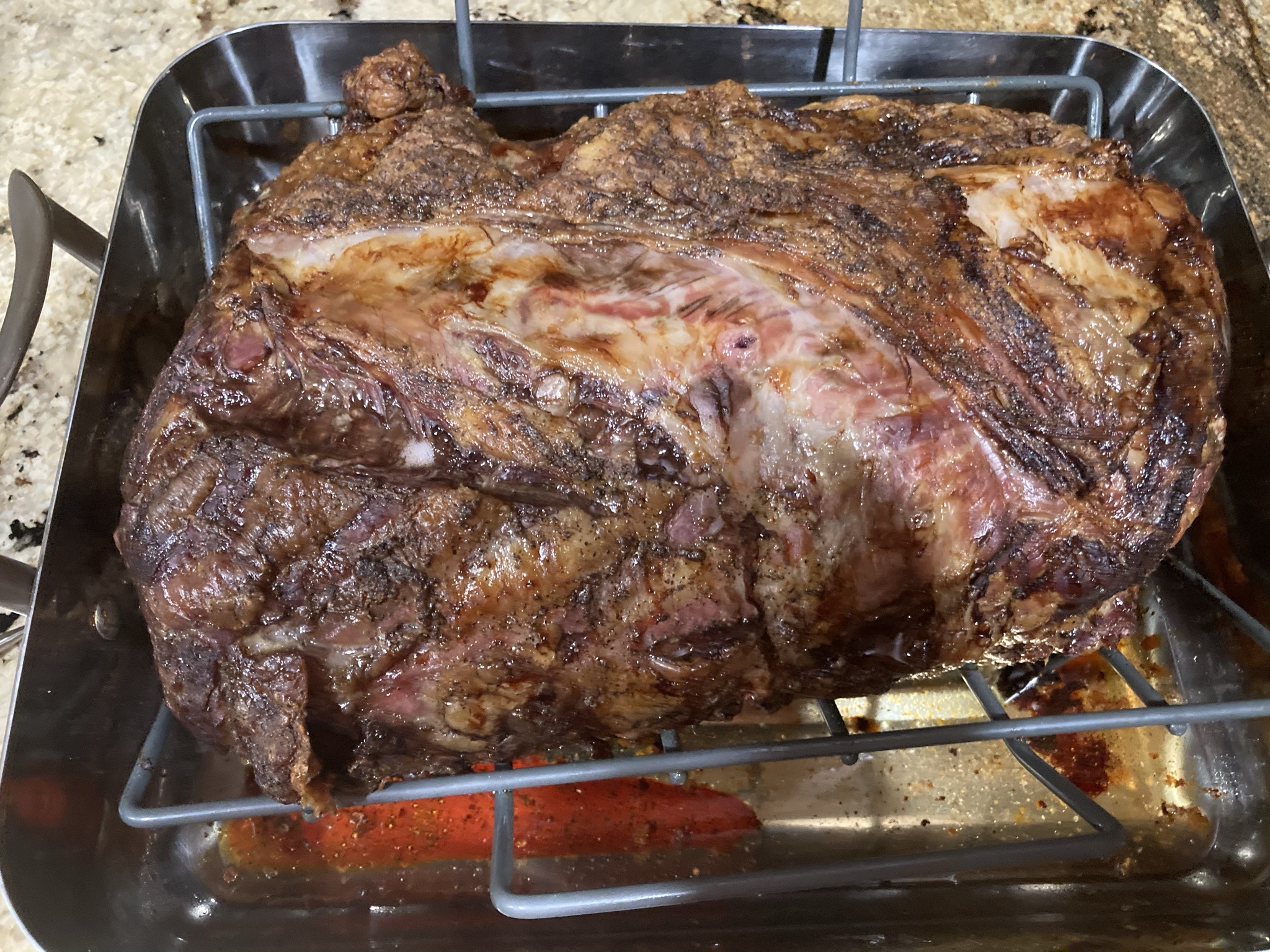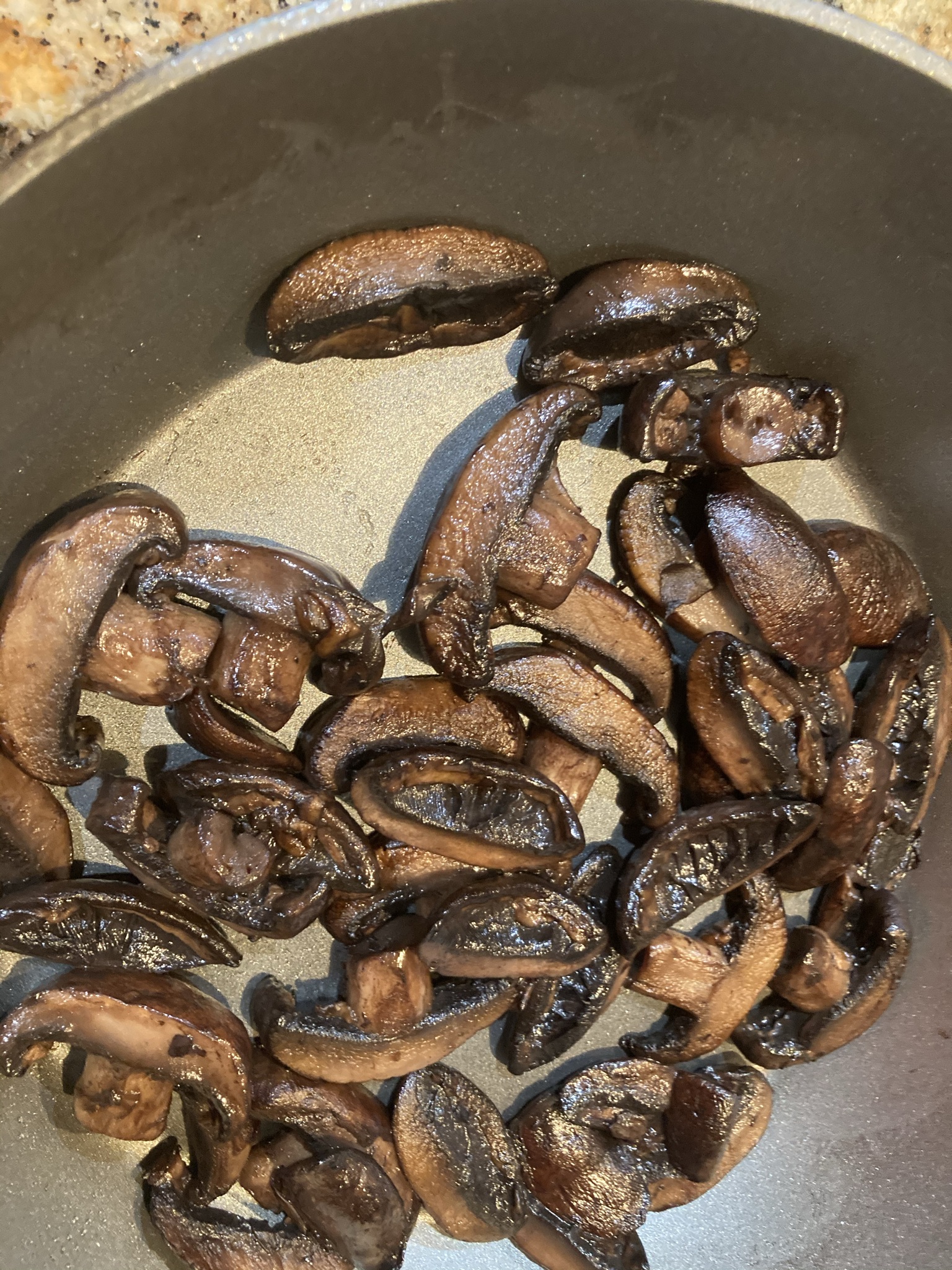 RECIPES BLOG POSTS

Selected articles from Current Awareness in Aging Research E-Clippings: Staff Shortages Are Hammering Long-term Care Facilities, Home Care Agencies, and Families Pandemic-inspired retirement may be short-lived for many More than 41million dementia cases globally are undiagnosed – study Signs of Early Alzheimer's May Be Spotted in Brain Stem The quality, not quantity, of cardiovascular fat […]