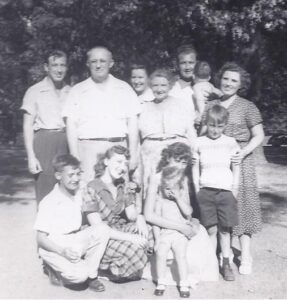 Long–term care insurance provides in-home or in-facility care for people with chronic illnesses, disabilities or other conditions requiring ongoing care over an extended period. The range of care can be broad – from helping bathe, dress and eat to skilled care provided by nurses or therapists. Someone with a prolonged physical illness, a disability or a cognitive impairment such as Alzheimer's disease often benefits from long-term care.
Long-term care insurance is private insurance coverage designed to assist people with the costs of long-term care needs that might result from a chronic disease serious accident, sudden illness, or cognitive impairment. People generally buy LTC insurance while they are still relatively healthy and independent, in part, because the Affordable Care Act did not eliminate medical underwriting for LTC insurance. Long-term care services are different from traditional medical care in that their focus is not necessarily to improve the medical condition of the individual but to maintain the individual's quality of life. If care is needed, the policy pays all or part of the cost of certain types of care for a specified period of time or up to a pre-set dollar amount. Some older policies offered "unlimited" coverage, but now most are either limited in duration or by the dollar amount of coverage.
There are many different types of LTC insurance policies. When comparing policies, there are differences in terms of how much coverage is provided, the circumstances under which benefits will be paid, and the specific services that are covered. Georgia has standardized polices in terms of the criteria for receiving benefits and important consumer protection provisions with the Long-term Care Partnership and its related policies. For many people, the most important feature with long-term care insurance is the option to stay in your home. Medicaid, which is the primary public alternative to long-term care insurance is institutionally biased, but a long-term care insurance policy can pay for care in any setting covered by the policy.
The Deficit Reduction Act of 2005 (effective 2/8/2006), authorized certain benefits for individuals who purchase long-term care insurance policies that qualify under a State long-term care partnership. The Georgia Long-Term Care Partnership Program (Partnership), administered by the Department of Community Health in collaboration with the Office of the Commissioner of Insurance and the Department of Human Resources, Division of Aging Services, provides an alternative to spending down or transferring assets by forming a partnership between Medicaid and private long-term care insurers. This public-private partnership creates an innovative program offering individuals quality, affordable long-term care insurance and a way to receive needed care without depleting all their assets.
Only Partnership policies provide Medicaid asset protection. For every dollar that a Partnership policy pays out in benefits, a dollar of assets can be protected (disregarded) from the long-term care Medicaid asset limit, meaning spend-down is not required. The protected assets will also be exempted from Estate Recovery in amount equal to the benefits paid by the Partnership policy. Once private insurance benefits are used, special Medicaid eligibility rules are applied if additional coverage is necessary.
For more in-depth information, the NAIC's Insure U consumer resource has more information, including a detailed long-term care shopping guide.
A Guide to Long-Term Care Insurance (Caring.com)
If you would like a quote on long-term care insurance and you're a Georgia resident,
contact EZ Elder Law
. If you're not a Georgia resident, we can put you in touch with a licensed insurance agent in your State.
Resources: