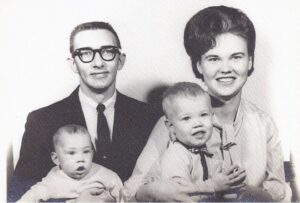 Georgia law,  at O.C.G.A. § 33-7-4, defines "Life insurance" as "insurance on human lives and insurance appertaining to or connected with human lives. The transacting of life insurance includes the granting of endowment benefits, additional benefits in the event of death or dismemberment by accident or accidental means, additional benefits in the event of the disability of the insured, and optional modes of settlement of proceeds of life insurance. An insurer authorized to transact life insurance may also grant annuities."
That bland, but necessary, definition doesn't explain much to the average person. Think of it like this – life insurance is a safety net. It's Plan B. Plan A is you're with your family and you provide for them. But if something happens to you, then we need Plan B.
Life insurance creates an immediate estate, regardless of your current net worth, up the the face value on your policy. It is a way to protect your loved ones if something tragic happened to you. Term life insurance, which is relatively inexpensive, can be used to help a surviving spouse raise minor children, or put your children through college. If you have a special needs child, life insurance can be used to fund a special needs trust that purchases goods and services you're no longer able to provide.
In its simplest state, every life insurance policy is made up of these four components:
Insured – The person whose life is covered under the policy. Typically, this is the person who owns the policy and pays the premiums, however, it is possible for the policy owner and payor to be someone other than the insured.
Beneficiary – The person(s), entity, or institution(s) that receive the death benefit if the insured person dies. You can name one person (or more) as beneficiaries when you purchase a policy.
Premium – The money paid to keep a policy active. Payment ensures that the insurance company will provide your beneficiaries with the stated death benefit in the event of your passing. If you stop paying premiums, the policy lapses.
Death benefit – The money paid out if the insured person passes away. Death benefits are generally not subject to an income tax and beneficiaries usually receive the benefit in one lump-sum payment.
Need help locating a lost or old life insurance policy? Click here
Are you thinking about life insurance as a way to protect your family? If you're a Georgia resident, you can click here for a quote. If you're not a Georgia resident, contact EZ Elder Law and we'll put you in touch with a licensed insurance agent in your State.
Resources: